LARRY JOHNSON – SWIMMING WITH CICHLIDS
MONDAY, MARCH 23, 7:00PM, TOM BROWN ARENA, 2ND FLOOR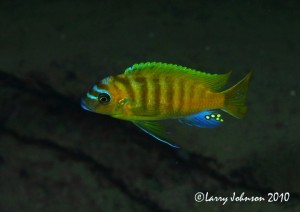 Larry will be presenting pictures and tales from his latest safari at Lake Malawi in the fall of 2014. He will also provide an update on the re-introduction of Pseudotropheus Saulosi at Taiwanee Reef, part of his involvement with the Stuart M Grant Conservation Fund. For more information on Larry, and to see some of his picture galleries, please visit his site:http://www.malawicichlidimports.ca/about/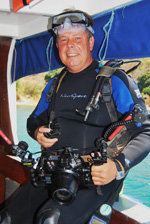 He will also be bringing some of his prized livestock for auction at the event. Here are some of the species up for grabs:
Aulonocara walteri
Aulonocara Ngara flametails
Aulonocara bicolor 'chitimba bay reef'
Metriaclima zebra  Chilumba 'luwino reef'
Metriaclima Callainos Pearly Zebra 'Ruware'
Protomelas taeniolatus 'Namalenge Island' a truly awesome Red Empress!
This event is a great opportunity to see cichlids in their native habitat, ask questions on keeping various species, and even purchase some great quality livestock! Hope to see you in great numbers!