Just a friendly reminder of the OVAS Giant Auction taking place on Sunday, April 9th 2017. All information can be found on the OVAS Giant Auction sub forum.
All though not happening for a couple months, let's not forget about the Fun Planted Fish Bowl Activity Contest that will take place during the May meeting.
OVAS is honoured to welcome back Zenin Skomorowski (zenins) from the Kitchener-Waterloo Aquarium Society (KWAS) for our next meeting on April 24th 2017 at Tom Brown Arena starting at 7:00 PM. Tom Brown Arena has plenty of free parking and is close to the OC Transpo transit routes.
Zenin gave us a presentation last March on loaches. He keeps approximately 12 species of loaches. His most favourite loaches are Clowns, Berdmorei and Dwarf Chain Loaches. In addition to loaches, he keeps a wide variety of fish such as cichlids from Africa and the Americas, along with rainbowfish, tetras, barbs, livebearers, plecos, cory catfish and loaches. Zenin brings a wealth of knowledge as he has been in the tropical fish keeping hobby on and off since he was 12 years old.  In 2002, he stepped up his involvement in the hobby by joining the KWAS.  Within two years, he went from one 15 gallon aquarium to eight aquariums, ranging from 50 gallons to 100 gallons.
On April 24th 2017, he will being giving a demonstration/presentation titled "Filters for your Aquarium – Maintenance and DIY". Aquarium filters are a vital component of any fish tank as they allow for cleaner, healthier water for your fish tank inhabitants. His talk will include the following:
Different types of filtration methods and their associated equipment
Comparison of various filter designs including pros and cons
DIY filters
Cautions and warnings for the various filtration methods
At the end of this meeting, audience members should gain a better understanding of aquarium filters and be able to decide which one would suit their fish tank needs when setting up a tank and making the appropriate purchasing decision.
Picture from his demo at St. Catharines and Area Aquarium Society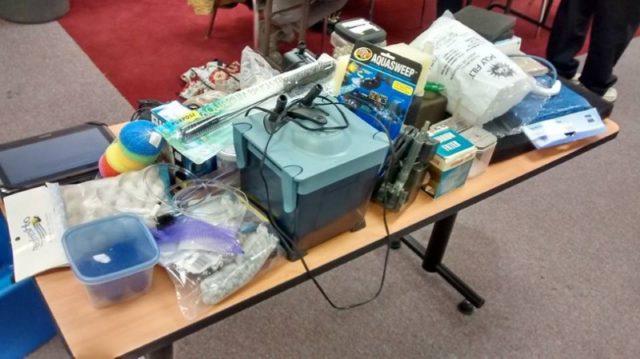 Pictures from his demo at Chatham-Kent Aquarium Society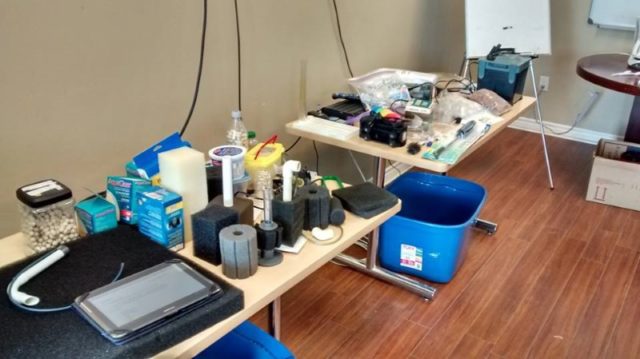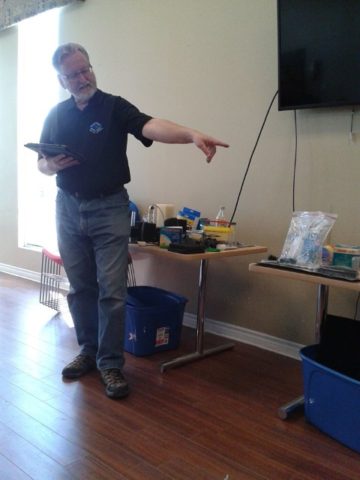 The OVAS Executive hope to see you on Monday, April 24th 2017 starting at 7:00 PM.