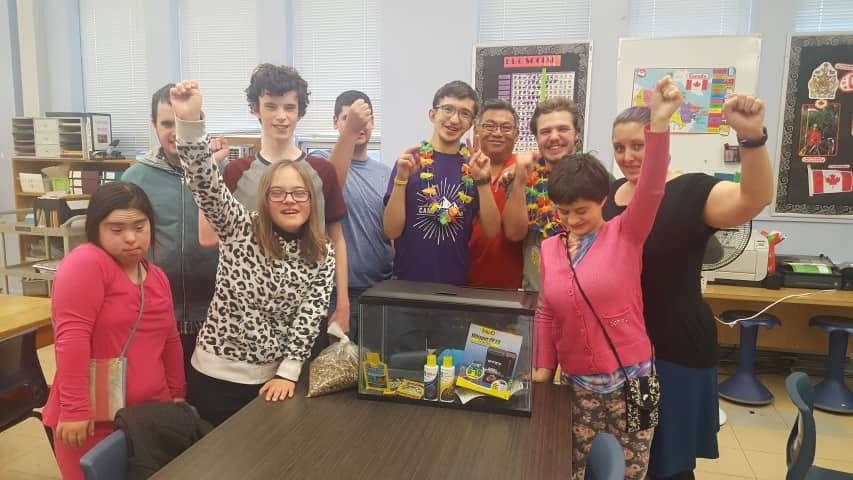 In keeping with our club`s objective , the club has made it`s second donation, this time to the Developmental Disabilities Program at the Glebe High School.
We have donated a 10 gallon LED starter kit, which was warmly received by coordinator Stephanie King and her students.
Stephanie has promised to keep us posted on the set up and progress of this tank. We look forward to the updates in "Freshwater Tank Builds."
_____________
OVAS is a not for profit organization dedicated to promoting and supporting the aquarium hobby in Ottawa and its surrounding areas. Membership is open to anyone with an interest in home aquariums and provides many benefits such as discounts at local retailers, easy access to the aquarium community, attend events, and more! The club meets at least once a month at Tom Brown arena from September through to May and maintains the www.ovas.ca website and online forum.
OVAS is a paid member of CAOAC (Canadian Association of Aquarium Clubs)